Celebrating National Veterinary Technician Week 2023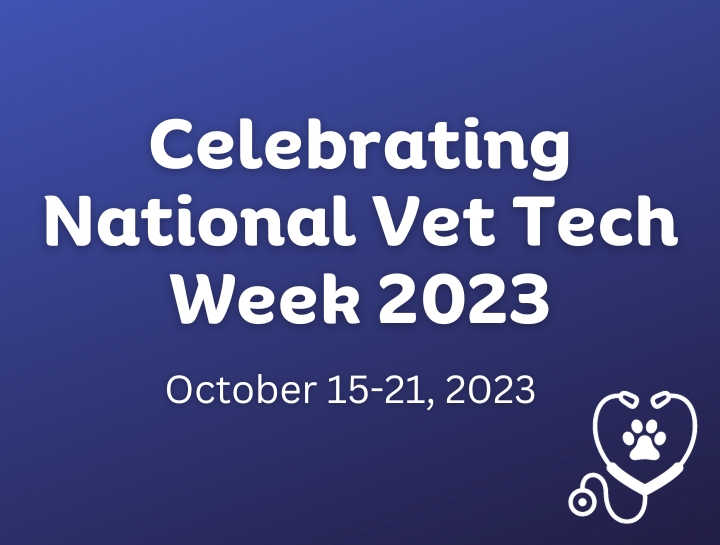 October 12, 2023
Get ready to have some fun because, from October 15-21, it's time to show some love to our technician team during National Veterinary Technician Week! We're grateful for their hard work, dedication, and passion for taking care of animals.
Becoming a veterinary technician is not an easy walk in the park! Veterinary Technicians go through intense training to learn practical and medical skills to ensure they're able to give pets the best care possible.
Veterinary Technicians are essential members of our veterinary hospital team. From those who assist in surgeries to those who help in the exam room, all of our technicians are incredibly skilled and play a crucial role in ensuring pet visits go smoothly.
Veterinary technicians do it all—from taking vital signs and giving vaccines to assisting in surgeries and educating pet parents. They provide endless comfort and love, making sure your furry friends feel at ease during their visits.
We can't express our appreciation enough for our skilled and caring Veterinary Technicians. We're so fortunate to have them on our team! Happy National Veterinary Technician Week! Thank you for everything you do!